Studio Sustena is a full-service landscape architecture and civil engineering design firm with a unique expertise in landscapes on structure and constrained sites.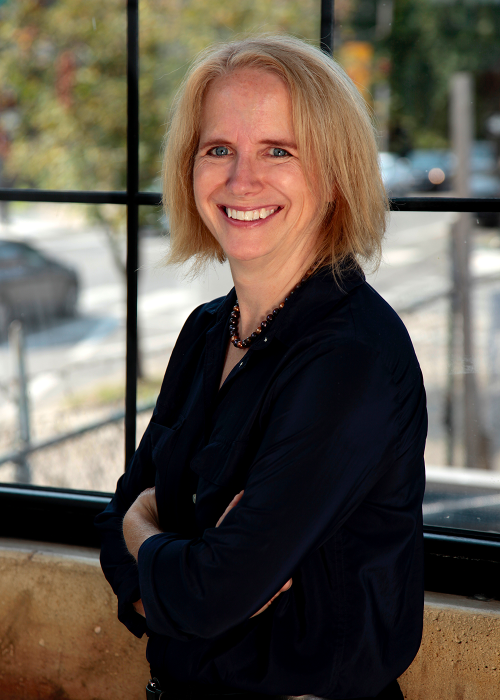 Principal + CEO
Laura Hansplant RLA, ASLA, LEED AP
Laura integrates social spaces, rainwater systems and plant communities to create meaningful places where each element mutually supports the whole site. Born in Canada, Laura studied at the University of Toronto and the Pennsylvania State University, where she received a Master's in Landscape Architecture with a minor in ecology. She volunteers on the US Green Building Council's Sustainable Sites Technical Advisory Board, where she participates in discussions advancing sustainable design. Through speaking engagements Laura has found a passion for inspiring professionals and students on innovative design. Outside the office, she spends her afternoons exploring the natural patterns of meadows and woodlands, searching for inspiration for her designs. In her test garden, Laura grows native plants, taking note of their character and durability to inform resilient landscape designs. When she can get away, Laura enjoys wilderness canoeing, camping, and hiking with her family.
TALK TO LAURA ABOUT YOUR NEXT PROJECT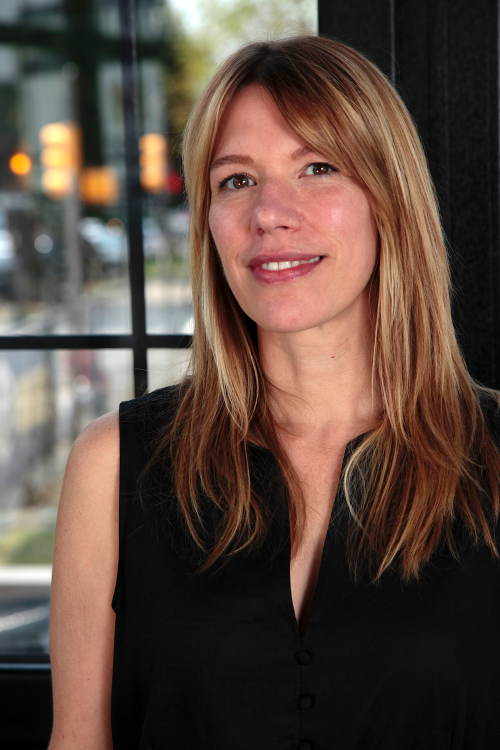 Principal + Vice President
Sara Poindexter PE
Sara collaborates with other disciplines to create spaces that are supported by thoughtful, efficient, and innovative infrastructure Her comprehensive approach to site design is particularly informed by her passion for green stormwater management infrastructure and water conservation. Sara's fascination with the urban environment led her to pursue an undergraduate degree in Civil Engineering from the University of Texas at Austin with an emphasis in Water Resource Engineering.  She currently serves as an active board member for both the City of Philadelphia's Plumbing Advisory Board and the Tookany/Tacony-Frankford Watershed Partnership, and also acts as a committee member for the Building Industry Association of Philadelphia. Through her organization memberships, she remains engaged in thought leading industrial, environmental, and community discussions that impact the Greater Philadelphia region. Outside of the office, Sara enjoys being a novice gardener, practicing Spanish, exploring Philadelphia, as well as traveling to inspiring faraway places where she can experience different cultures.
1106 Spring Garden
Philadelphia, PA
Tulpehocken Place Station
Philadelphia, PA
TALK TO SARA ABOUT YOUR NEXT PROJECT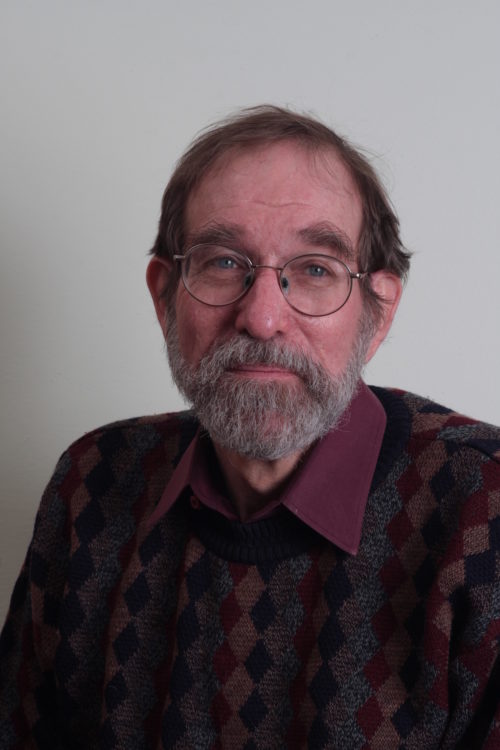 Founder + Emeritus
Charlie Miller PE
Charlie formed Roofscapes, known as Roofmeadow and Studio Sustena, in 1997 to introduce green roof technology for urban stormwater management to the United States. A technical expert in the field, his influence continues inspires our constant exploration of new and better green roofing designs and strategies. Charlie has authored four of the six published ASTM green roof standard methods. Charlie's interest and experience in water resources and environmental engineering began in the 1980's when he focused his attention on best management practices (BMPs) for water resource management, including biofiltration systems, integrated landscape measures and constructed wetlands. Charlie earned his Master of Science in Civil Engineering and his Master of Science in Geology and Geophysics from the University of Utah; he also earned his Bachelor of Science in Chemistry from the College of William & Mary. He lives in Philadelphia with his wife Lyndall.
Chicago City Hall
Green Roof
Chicago, IL
Millennium Park
Green Roof
Chicago, IL
Music City Center
Green Roof
Nashville, TN
TALK TO CHARLIE ABOUT YOUR NEXT PROJECT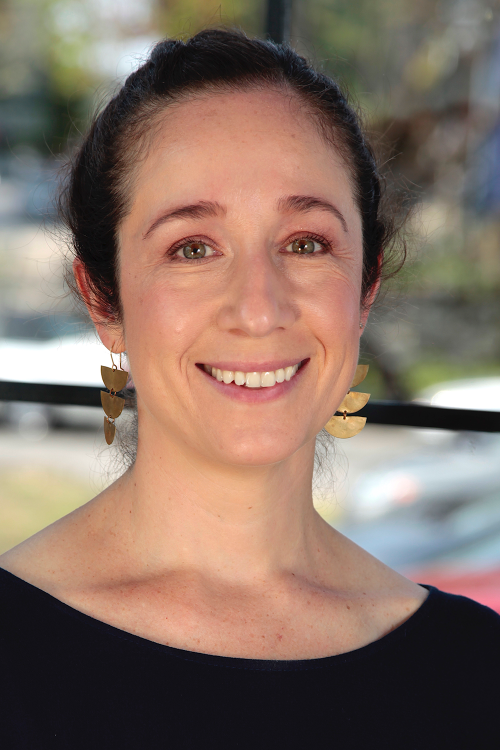 Director of Design + Innovation
Lauren Mandel RLA, ASLA
Lauren brings 15 years of landscape architectural experience that includes the design and/or construction administration of more than 60 landscapes on structure. Lauren's work—which integrates fringe solutions into professional practice—aims to celebrate interdisciplinary solutions and advance the field of landscape architecture. Her award-winning, landscape performance research examines site commissioning, soundscape mapping, and rainwater management. Lauren is a contributing writer for Landscape Architecture Magazine and the author of EAT UP: The Inside Scoop on Rooftop Agriculture (New Society Publishers, 2012), the first full-length book about rooftop food production. She holds a Master of Landscape Architecture from the University of Pennsylvania and a BA in Environmental Science. Outside of work, Lauren enjoys kayaking and extreme dog walking.
Author EAT UP: The Inside Scoop on Rooftop Agriculture
TALK TO LAUREN ABOUT YOUR NEXT PROJECT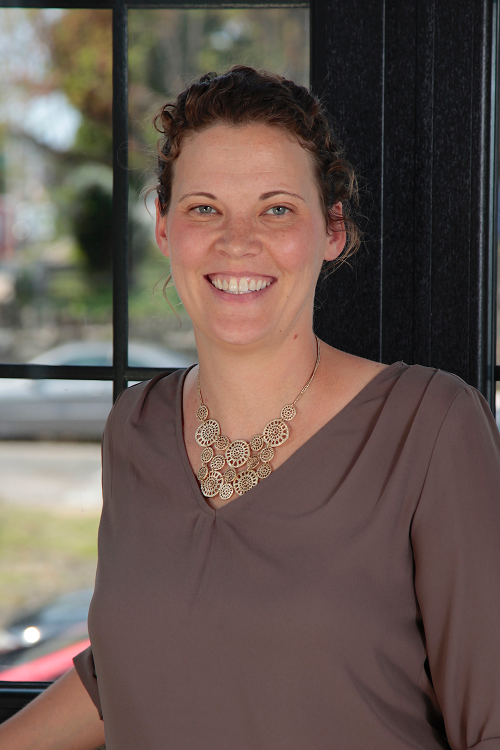 Senior Landscape Architect
Brittany Scherer RLA
Brittany's project experience includes public parks, civic landscapes, multimodal trails, campus master planning, playgrounds, and green stormwater infrastructure. Her involvement on projects with multiple stakeholders, strict project requirements, and tight budget constraints helps her build design consensus among multiple parties in every project. Brittany's background in engineering, architecture, and planning helps her bring a collaborative focus to project coordination and documentation. Brittany is a registered landscape architect in Pennsylvania and received a Master of Landscape Architecture degree from the Pennsylvania State University in 2013. Outside the office, Brittany enjoys her small urban garden and exploring the many wonderful public spaces throughout Philadelphia.
Gwynedd Friends Meeting
Master Planning
Gwynedd, PA
TALK TO BRITTANY ABOUT YOUR NEXT PROJECT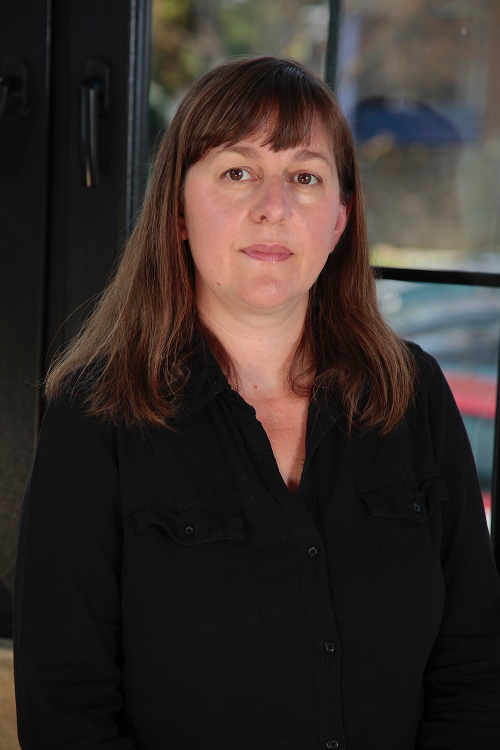 Landscape Architect
Andrea Haynes RLA
Andrea is landscape architect with a passion for solving environmental challenges and urban ecology. She believes everyone deserves access to healthy, beautiful, and ecologically rich spaces in the urban environment. With a background in fine art, project management, and landscape maintenance she brings a strong sense of aesthetics, grounded in reality, to creating sustainable landscapes. Prior to joining Roofmeadow, her project work focused on green stormwater infrastructure, transforming vacant land in Pittsburgh in collaboration with community groups as well as hospitality, higher ed, non-profit, and multi-unit residential project sites across the northeast. She holds a Master of Landscape Architecture from Cornell University and a Bachelor of Fine Arts. In her free time, she loves to garden and explore city parks and wild places with her family.
West Virginia University Health Sciences Campus Master Plan
Morgantown, WV
Hope Center
Playground
Pittsburgh, PA
Former Community Arts and Civics Design Commission of Wilkinsburg
Wilkinsburg, PA
TALK TO ANDREA ABOUT YOUR NEXT PROJECT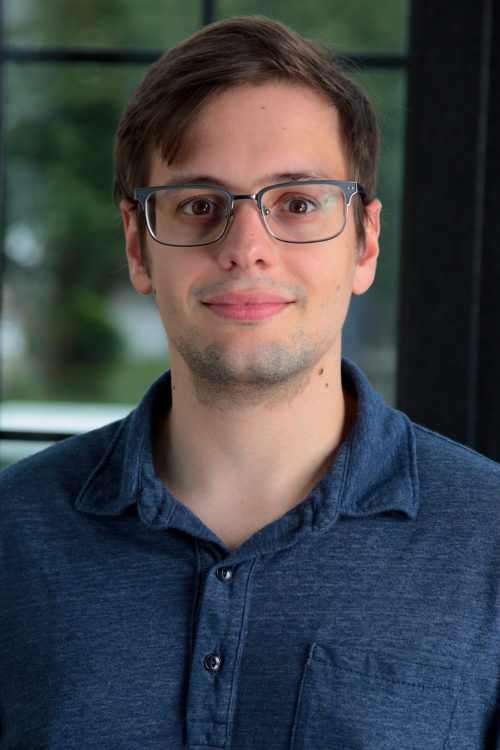 Civil Designer
Corey Hospes
Corey has four years of experience in land development and site design, covering a variety of project scales form small sites to highways. He discovered a love for the city of Philadelphia after moving here in 2020. Corey found himself both inspired and limited by the grid design of one of the oldest cities in America. The constraints of William Penn's city layout offer an interesting challenge for site design. To address these challenges, he has developed a passion for green stormwater infrastructure and green space design to manage the aging stormwater system. These spaces can be used effectively not only to manage water, but as urban traffic calming measures to increase pedestrian safety and aesthetically improve the neighborhood. When he's not in the office Corey enjoys bouldering, board games, video games, and movies.
TALK TO COREY ABOUT YOUR NEXT PROJECT