Studio Sustena is a full-service landscape architectural design firm with a unique expertise in landscapes on structure and constrained sites.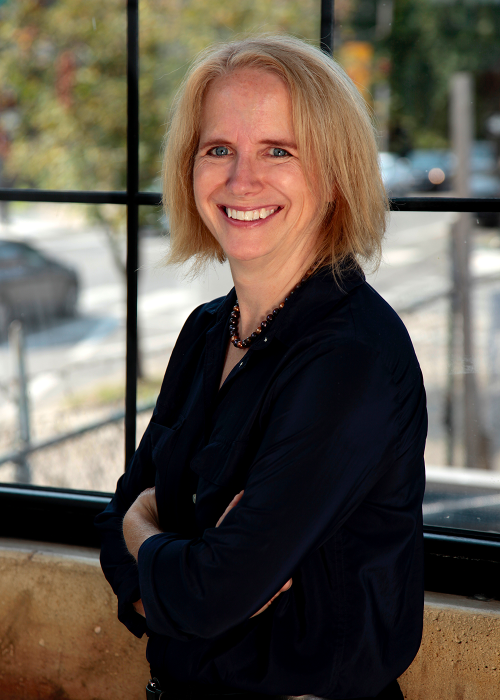 Principal + CEO
Laura Hansplant RLA, ASLA, LEED AP
Laura integrates social spaces, rainwater systems and plant communities to create meaningful places where each element mutually supports the whole site. Born in Canada, Laura studied at the University of Toronto and the Pennsylvania State University, where she received a Master's in Landscape Architecture with a minor in ecology. She volunteers on the US Green Building Council's Sustainable Sites Technical Advisory Board, where she participates in discussions advancing sustainable design. Through speaking engagements Laura has found a passion for inspiring professionals and students on innovative design. Outside the office, she spends her afternoons exploring the natural patterns of meadows and woodlands, searching for inspiration for her designs. In her test garden, Laura grows native plants, taking note of their character and durability to inform resilient landscape designs. When she can get away, Laura enjoys wilderness canoeing, camping, and hiking with her family.
TALK TO LAURA ABOUT YOUR NEXT PROJECT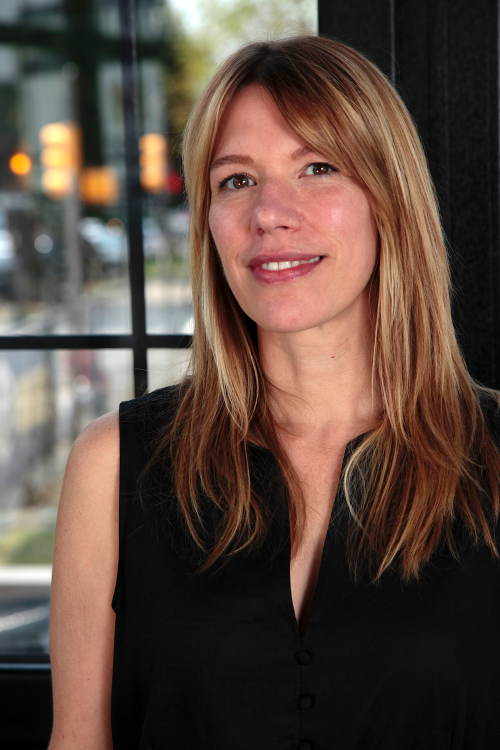 Principal Engineer
Sara Poindexter PE
Sara collaborates with other disciplines to create spaces that are supported by thoughtful, efficient, and innovative infrastructure Her comprehensive approach to site design is particularly informed by her passion for green stormwater management infrastructure and water conservation. Sara's fascination with the urban environment led her to pursue an undergraduate degree in Civil Engineering from the University of Texas at Austin with an emphasis in Water Resource Engineering.  She currently serves as an active board member for both the City of Philadelphia's Plumbing Advisory Board and the Tookany/Tacony-Frankford Watershed Partnership, and also acts as a committee member for the Building Industry Association of Philadelphia. Through her organization memberships, she remains engaged in thought leading industrial, environmental, and community discussions that impact the Greater Philadelphia region. Outside of the office, Sara enjoys being a novice gardener, practicing Spanish, exploring Philadelphia, as well as traveling to inspiring faraway places where she can experience different cultures.
1106 Spring Garden
Philadelphia, PA
Tulpehocken Place Station
Philadelphia, PA
TALK TO SARA ABOUT YOUR NEXT PROJECT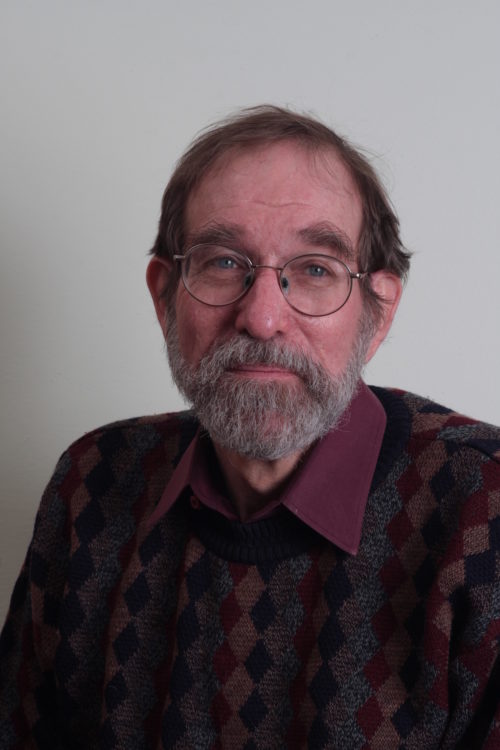 Founder + Emeritus
Charlie Miller PE
Charlie formed Roofscapes, known as Roofmeadow and Studio Sustena, in 1997 to introduce green roof technology for urban stormwater management to the United States. A technical expert in the field, his influence continues inspires our constant exploration of new and better green roofing designs and strategies. Charlie has authored four of the six published ASTM green roof standard methods. Charlie's interest and experience in water resources and environmental engineering began in the 1980's when he focused his attention on best management practices (BMPs) for water resource management, including biofiltration systems, integrated landscape measures and constructed wetlands. Charlie earned his Master of Science in Civil Engineering and his Master of Science in Geology and Geophysics from the University of Utah; he also earned his Bachelor of Science in Chemistry from the College of William & Mary. He lives in Philadelphia with his wife Lyndall.
Chicago City Hall
Green Roof
Chicago, IL
Millennium Park
Green Roof
Chicago, IL
Music City Center
Green Roof
Nashville, TN
TALK TO CHARLIE ABOUT YOUR NEXT PROJECT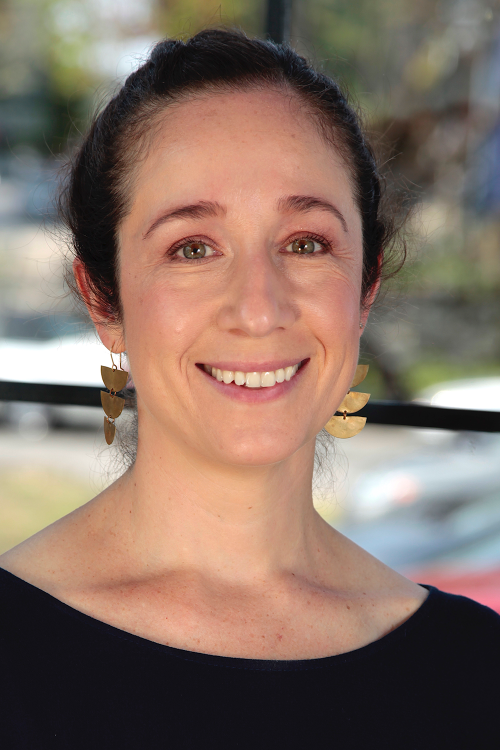 Senior Landscape Architect
Lauren Mandel RLA, ASLA
Lauren brings 15 years of landscape architectural experience that includes the design and/or construction administration of more than 60 landscapes on structure. Lauren's work—which integrates fringe solutions into professional practice—aims to celebrate interdisciplinary solutions and advance the field of landscape architecture. Her award-winning, landscape performance research examines site commissioning, soundscape mapping, and rainwater management. Lauren is a contributing writer for Landscape Architecture Magazine and the author of EAT UP: The Inside Scoop on Rooftop Agriculture (New Society Publishers, 2012), the first full-length book about rooftop food production. She holds a Master of Landscape Architecture from the University of Pennsylvania and a BA in Environmental Science. Outside of work, Lauren enjoys kayaking and extreme dog walking.
Author EAT UP: The Inside Scoop on Rooftop Agriculture
TALK TO LAUREN ABOUT YOUR NEXT PROJECT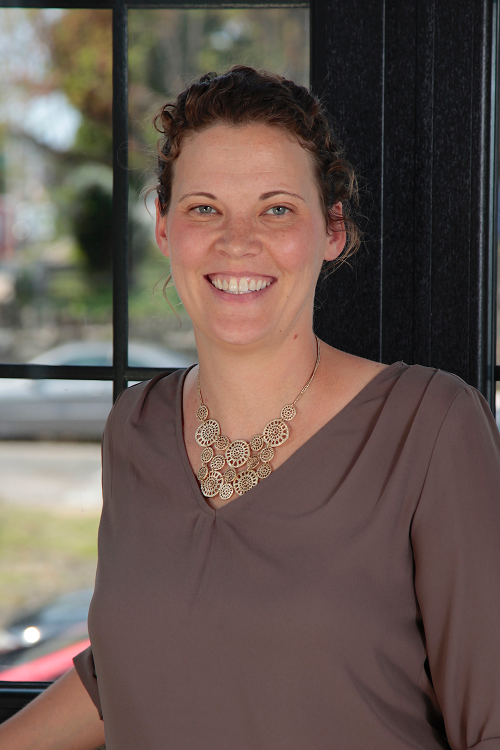 Senior Landscape Architect
Brittany Scherer RLA
Brittany's project experience includes public parks, civic landscapes, multimodal trails, campus master planning, playgrounds, and green stormwater infrastructure. Her involvement on projects with multiple stakeholders, strict project requirements, and tight budget constraints helps her build design consensus among multiple parties in every project. Brittany's background in engineering, architecture, and planning helps her bring a collaborative focus to project coordination and documentation. Brittany is a registered landscape architect in Pennsylvania and received a Master of Landscape Architecture degree from the Pennsylvania State University in 2013. Outside the office, Brittany enjoys her small urban garden and exploring the many wonderful public spaces throughout Philadelphia.
Gwynedd Friends Meeting
Master Planning
Gwynedd, PA
TALK TO BRITTANY ABOUT YOUR NEXT PROJECT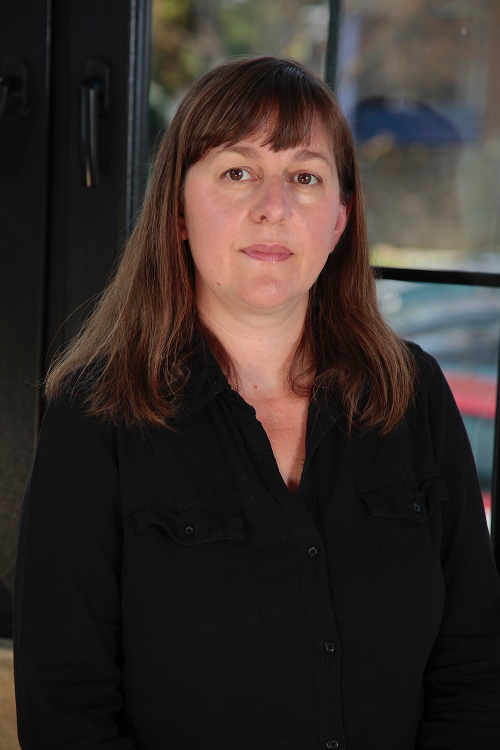 Landscape Architect
Andrea Haynes RLA
Andrea is landscape architect with a passion for solving environmental challenges and urban ecology. She believes everyone deserves access to healthy, beautiful, and ecologically rich spaces in the urban environment. With a background in fine art, project management, and landscape maintenance she brings a strong sense of aesthetics, grounded in reality, to creating sustainable landscapes. Prior to joining Roofmeadow, her project work focused on green stormwater infrastructure, transforming vacant land in Pittsburgh in collaboration with community groups as well as hospitality, higher ed, non-profit, and multi-unit residential project sites across the northeast. She holds a Master of Landscape Architecture from Cornell University and a Bachelor of Fine Arts. In her free time, she loves to garden and explore city parks and wild places with her family.
West Virginia University Health Sciences Campus Master Plan
Morgantown, WV
Hope Center
Playground
Pittsburgh, PA
Former Community Arts and Civics Design Commission of Wilkinsburg
Wilkinsburg, PA
TALK TO ANDREA ABOUT YOUR NEXT PROJECT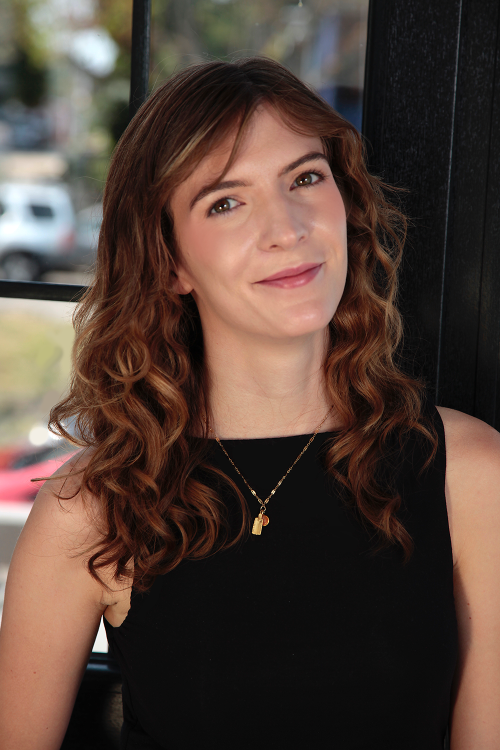 Marketing + Proposal Coordinator
Jenny Hayden
Jenny's experience in email marketing, social media management, and web content creation informs her approach to our company's marketing materials. Her background is in Fashion Marketing led her to attend NYFW Spring Collection in February 2020. She also worked as the Marketing Assistant on the upcoming Life Science Development Lab Space by Next Stage Med 2. A project focused on bringing gene therapy companies to the Philadelphia area. Jenny's work balances data-driven market research with uplifting aesthetics. When not in the office, Jenny enjoys exploring local parks. She spends most of her time thrifting, sewing, crafting, and listening to music.
TALK TO JENNY ABOUT YOUR NEXT PROJECT
Full – or Part-Time Civil Engineer
Context and fit 
Studio Sustena, an integrated site-design studio, seeks an entrepreneurial-minded, civil engineer with a passion for design-led problem solving to join our growing team. The ideal candidate will have a working knowledge of regional permitting processes and cross training in green infrastructure design, including green roofs and/or on-ground stormwater management systems.
Focused largely on campuses, urban-infill sites, and landscapes on structure, Studio Sustena champions an integrated approach to landscape architecture and civil engineering that boosts opportunities for distinctive placemaking and high-performance landscapes. We believe that blending these traditionally separate disciplines reduces scope overlap and gaps; fuels the creative process; fosters enthusiasm around collaborative problem-solving; and frees up budget for the inclusion of high-value landscape design.
We often encounter environments and conditions that are very different than in most conventional engineering projects.  We believe it is essential that our engineering approaches continue to adapt in order to solve specific problems and that we develop our approaches from engineering principles and hands-on experience.
Position Responsibilities 
Performance of the site-civil engineering scope in Philadelphia and surrounding municipalities, including conceptual site plans, grading, drainage, stormwater management, erosion & sediment control, and utility design.
Interpretation of zoning, municipal, and state codes to determine opportunities, limitations, and development strategies for the property.
Support the preparation of project proposals and manage project budgets.
Proficiency with AutoCAD LT or Civil 3D required. Experience with GIS and/or 3-D Visualization software is a plus.
Engineering analyses in support of landscape and green infrastructure design, including but not limited to:

Existing site analysis, including vegetation and soil assessment.
Spatial design, such as amenity space and pedestrian/vehicular movement. Experience with AutoTURN or similar program.
Stormwater calculations, including hydrologic modeling, with a focus on Green Stormwater Infrastructure (GSI).
GSI system design and details, including weir, manifold, and stormwater conveyance system design.
Irrigation design is a plus.
Media review/mix assessment. An understanding of soil science is a plus.
Simple structural assessments for retaining walls, ballasted edges, and similar site features (static stability problems and structure deformation under load).
Wind analysis for green roof designs (based on ANSI standards and application of first principles).
Tree stabilization using existing and new principles.

Collaboration on all phases of site design to maximize the experiential and spatial value of required site infrastructure, to optimize the permitting process, and to enhance stormwater management.
Review and technical assessment of in-progress site construction; facilitation of communications among design consultants and contractors, and preparation or supervision of construction-phase documents.
Openness to consider creative solutions and desire/curiosity to innovate.
Credentials 
Bachelor's and/or master's degree in civil engineering.
Engineer-in-Training (EIT) Required.
Professional Engineer (PE) registration preferred.
Construction and/or lab experience preferred.
This position is an exempt (salaried) full or part-time position with a competitive benefits package. Salary will be commensurate with experience. Studio Sustena is an equal opportunity employer; a diverse pool of applicants is sought. We are committed to growing and preserving an inclusive and engaged culture that welcomes and celebrates our differences. Interested candidates should email a cover letter, resume, and references to Sara Poindexter at spoindexter@studio-sustena.com.
Working with Studio Sustena
Studio Sustena (formerly called Roofmeadow) is an award-winning, WBE-certified landscape architecture and civil engineering firm based in Philadelphia, PA. We specialize in elegant, inventive landscapes for rooftops and ground-level settings. For 25 years, our multi-disciplinary staff has collaborated on concept design through long-term stewardship, resulting in an unparalleled understanding of lifecycle performance. We bring together proven technologies to solve project-specific technical challenges, while emphasizing beauty within socially dynamic, urban spaces.
Our office environment is open, collaborative, energetic, and dynamic. We value creativity and prioritize individual initiative and adaptive problem-solving skills as part of a small, supportive team. Our site-design portfolio includes institutional, academic, and mixed-use development projects. All Studio Sustena design staff benefit from ample, on-site, construction-review experience in addition to in-office project development.
Entrepreneurial-minded, team oriented, small office working environment, with opportunities for advancement and growth.
Flexible and hybrid schedules offered.
A reduced/part-time work week is offered.
Competitive benefits package, including health insurance, retirement, PTO, and holidays.
Reimbursement for continuing education credits required for professional licensure.
Dog-friendly office.