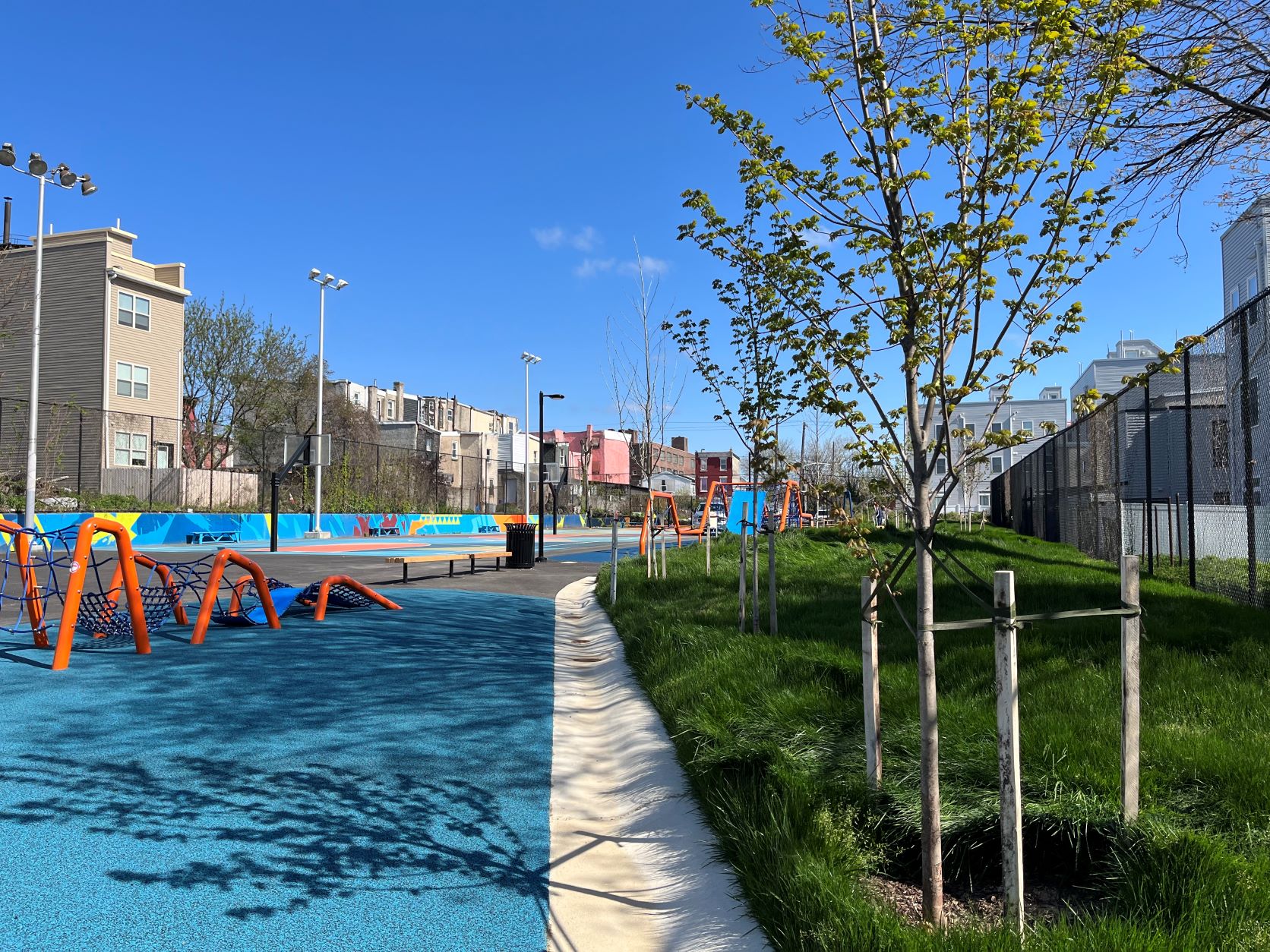 What is a Landscape Overlay
While working on Waterloo Playground we piloted a new approach to greening urban sites. The team wanted to add greening at this paved playground with a limited budget and municipal regulations to consider. So, as advocates for green space – and all its benefits – in this public park project and as designers comfortable building over structure, we got creative.
Instead of demolishing the paving we wanted to green, or reducing greening opportunities, we proposed Landscape Overlay. We coined this term for a landscape built over the existing site conditions like a green roof system on ground. This process focuses project resources on greening and limits disturbance to varied urban fill below the paving. By using layers of engineered soils, we ensured the landscape was able to drain properly and minimized the risk of compaction.
The landscape overlay provides more than constructible greening at Waterloo Playground.  We mounded the media to create a berm planted with lawn and trees. The berm provides the community with a soft play surface while allowing parents to maintain clear line of sight to their children throughout the park. The berm winds through the playground framing the play equipment and creating a backdrop for a deeper stormwater feature and tree planting.
We are intrigued by the potential of Landscape Overlays as a nimble tool for urban greening. The process is flexible and can be used for incremental change where a site can easily be reimagined over time. As designers we want to explore veneer landscapes as a complement to traditional stormwater management, allowing projects to go above and beyond, with minimal added cost. If you are interested in more information on landscape overlays, we'd be happy to talk with you.